Holleland väntar! Längtan efter att återse och besöka hennes kraftfulla platser är stark.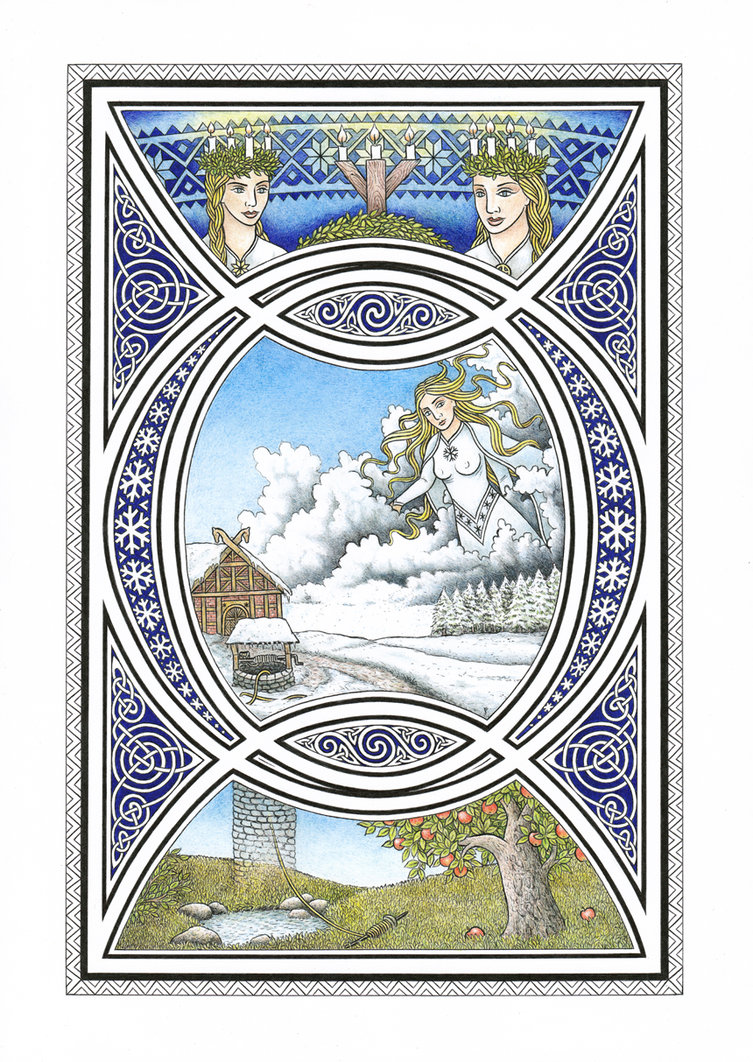 Wilfried, Ute, Tommy och jag arbetar med att planera dagar i Tyskland då vi ska guida en grupp. Är du intresserad av att möta detta heliga berg? Vi tar emot en mindre grupp i slutet av juli.
"Frau Holle and the Hoher Meissner
 In the center of Germany, 20 km east of Kassel, you will find the Hoher Meissner. This mountain, 750 mtrs high, was born about 65 million years ago by the eruption of lava. It is located on the same latitude as Stonehenge. The Hoher Meissner is the homeland of Frau Holle, the personification of the Goddess of ancient times. The famous fairy tale of Frau Holle, edited by Brothers Grimm who lived in Kassel, contains many hints towards the myths of this goddess.
Hoher Meissner is the central region of legends that tell about Frau Holle. When she is shaking her bed diligently until the feathers fly, then it will snow in the world. When she is making tea, there will be fog on the mountain. And in winter time between the years she is chasing around Hoher Meissner with Odins wild army and collects the dead souls. Sometimes she appears dressed in white as a young lady and transforms naughty girls into cats and rude males into calves. Sometimes she appears as an old wife that advises people asking her for help.
In the Hoher Meissner region you can find a lot of sacred places that are dedicated to Frau Holle, some of them hidden from the public. Each of these places has its origin vibrations that can be experienced." Wilfried Richert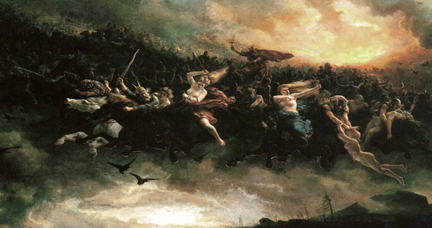 Den vilda jakten